How to fit your Pram Liner
Step 1
Give your pram or buggy liner a good shake and locate the harness openings at the top of the pram liner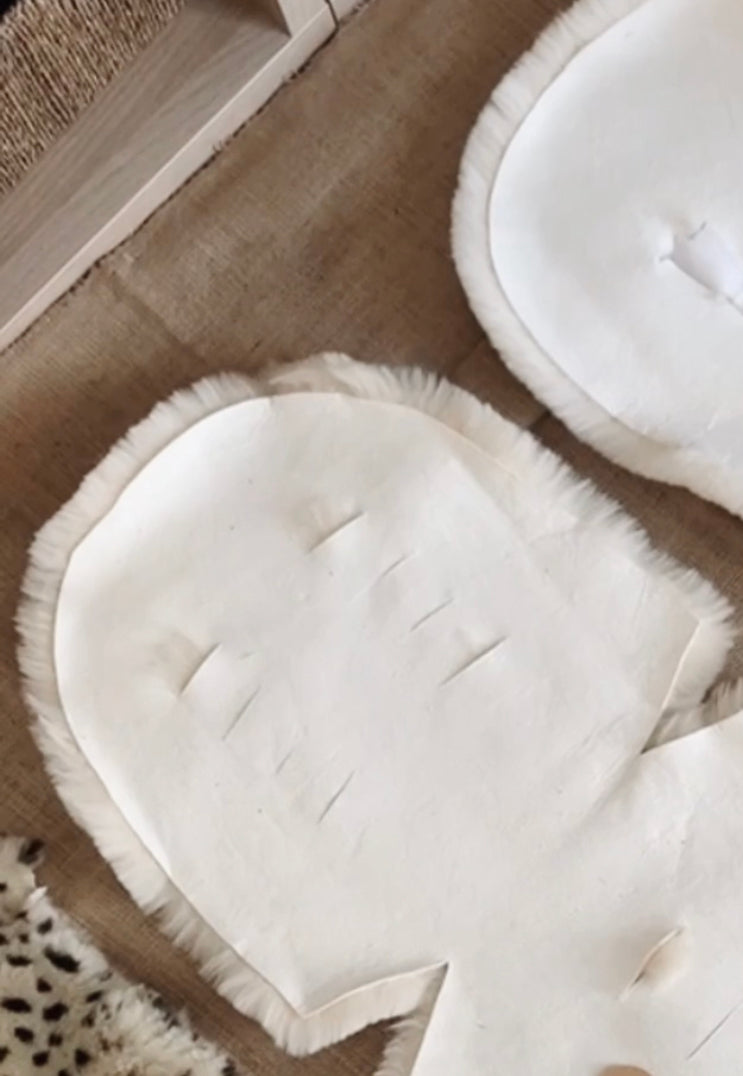 Step 2
Pull the shoulder straps through the top harness openings at the correct height for your baby
Step 3
Locate the pram strap which sits between your babys legs and pull through the centre opening
Step 4
Connect the wasit band and clip in your baby and you are good to go !
Yes your pram liner will still close and can be carried and moved around with the pram liner secured with the harness straps

Whilst our pram liners will fit most car seats, we cannot recommend using them in car seats as they would need to be safety tested by your car seat manufacturer.
Sheepskin is naturally dirt and bacterial resistant and should only need an occasional shake, airing and brushing
Your Baa Baby pram liner will fit in most prams however for certain models of pram you will need our Baa Baby buggy style liner.
Yes our pram liners are easy to pop in and out of the pram and cot so perfect for on your travels. If you want to use your pram liner in the bassinet simply tuck it around the mattress area
Sheepskin pram liners make great seat covers or seat pads and are perfect linings for pampered pet beds.